Hi I'm MikuChan12345!

welcome welcome

i draw pokemon and stuff i dont submit anymore that often but i will soon! I also have a 3ds if anyone wants to add me 0877-1644-9580 just comment below if you wanna add me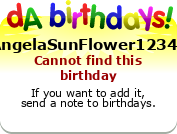 I finally got my own icon!!!!! >w<

made it for me!